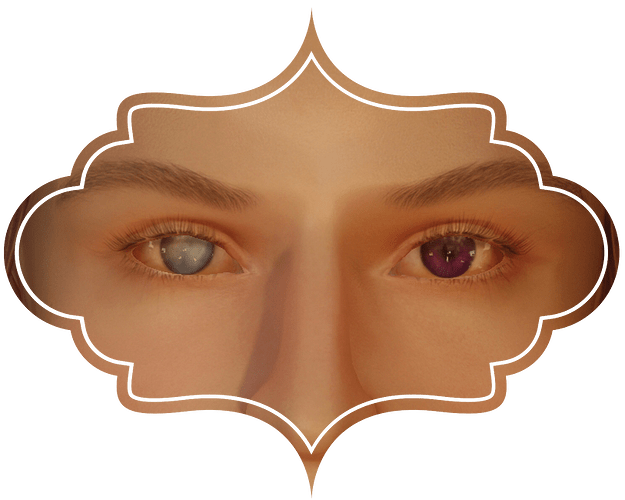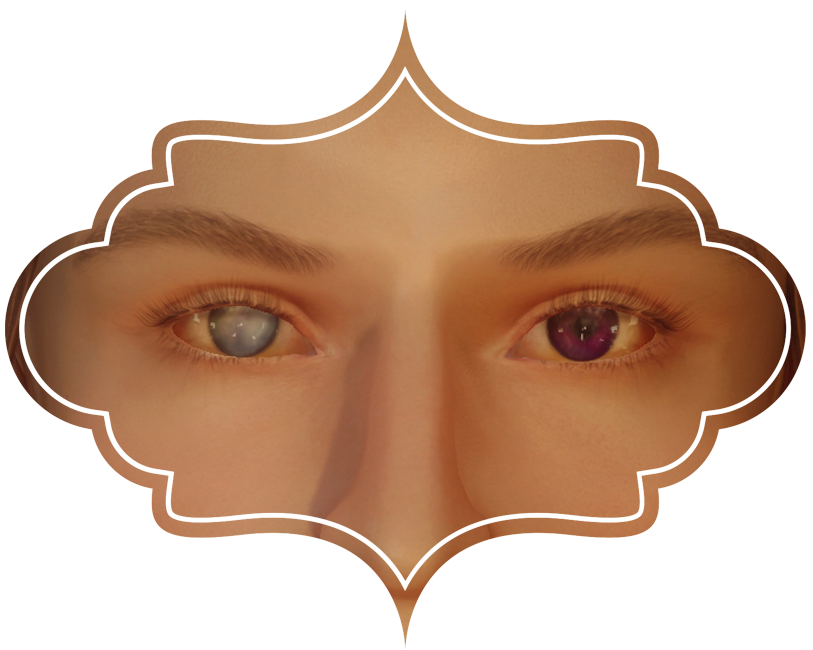 I wanted for the longest an in depth Vanilla Eye Overhaul. Now I made one.
I made my own eye meshes using unpacked vanilla assets and added several mesh fixes Mod Authors invented in the last years. Check them out in the credits, awesome people.
I made the humanoid shared textures, Argonian and Khajiit textures from scratch and partially used existing textures and techniques for the other stuff.
- remade the left and right eye single mesh in blender, no more mesh difference
- complete new single mesh and tris for Beast races - they have now blind single eyes
- all races use now their fitting blind eye version, no more Orc blind eye for Elves
- Orcs with their big iris have their own mesh and normal
- changed and added my own nif value fixes I felt necessary
- Argonian eyes are now unisex , so both can use all eye colors
- Snow Elf for all Elf races (wooohooo)
- Demon eyes for all races , yes Beast races, too
- finally managed to find and edit some lashes that actually look natural and real (struggled long with that one)
- for NPC replacer MAs , I added to all the eye texture records the _sk and the cubemap . So no more missing eye textures you have to add after exporting from racemenu.
This mod changes things for Orcs, Elves and Beasts . So BE AWARE when you make NPC Overhauls or Follower mods . If you don't know exactly, feel free to ask.
Just install with your mod manager. I use MO2.
Existing Elf and Orc NPCs might have a miss match on their blind eye textures, other than that, the textures will work fine with whatever you have. This thou, is the vanilla set up, just improved. That's how Bethesda intended it to look for the races. Others just changed all the textures to humanoid ones, because of the blind eye miss match in the first place. That's not how they look vanilla thou. So I rather fixed the root cause and kept the vanilla look.
It's obviously incompatible with other Vanilla Eye Overhauls.
Be aware that Drachis Argonian Eyes changes something on the vanilla Argonian set up. Load mine after, if you want my eyes.
- Credits -
who came up with the normal map fix
eye sclera
eye reflection
And THANKS to all the people who photographed their iris for me.
Filter Forge Iris and Sclera Generators by:
Apple, Betis, ChangelingChick, MachinesInMotion, Malkyne, Nebreah2, Orestes, Rawn
Applications used:
Filterforge, OS, Photoshop, Substance Painter, nifskope, xEdit, Blender
Main THANKS to BadDog who made this all possible with the Blender LE/SE/FO4 plug-in. WHAT A LEGEND!
A big Thank You to Deedes and Paul Green (LoversLab LINK!!!) for the TRI file Import/Export. Without Paul this mod wouldn't be possible.
ElminsterAU, the Nifskope Gang, expired6978 and ousnius, who make our modmaking life so much easier!
BIG THANKS TO ALL THIS AMAZING PEOPLE - FEEL FREE TO GIVE THEM AN ENDORSEMENT AND KUDOS!!!
If you have any issues, or find something wrong, etc. please let me know. I always like to improve my mods. TY!
changelog:
Update 1.3
Permission
No Upload anywhere else.
If you want to use the eyes for your follower or NPC overhaul only as dependency.
Ask me for permission if you want to add SINGLE textures to your mod.