Remember when that lovable kook Brailee Ewers offered you one of her homemade chocolate chip cookies at the end of Blood Ties? Most of us graciously accepted her junky tin can with a "WTF?" and went on our way.
Not me. I always thought it would have been better if she gave us a tin can crushed flat into a cookie shape.
This tiny mod replaces that junky tin can Brailee gives you with an equally junky but much more awesome tin can cookie made from a genuine crushed tin can. It's easier to carry and friendlier to the environment! Stop by and see her every time you're near Arefu and have a craving that plain old oatmeal or gingersnap cookies just won't satisfy.
Best of all, Brailees Tin Can Cookies uses the vanilla tin can texture to make full use of whatever texture pack you may already have installed. You could end up with super rusty tin can cookies, pristine pre-war cookies or even the elusive red and white Nuka Cola cookies! Everyone's game is different! (Textures not included)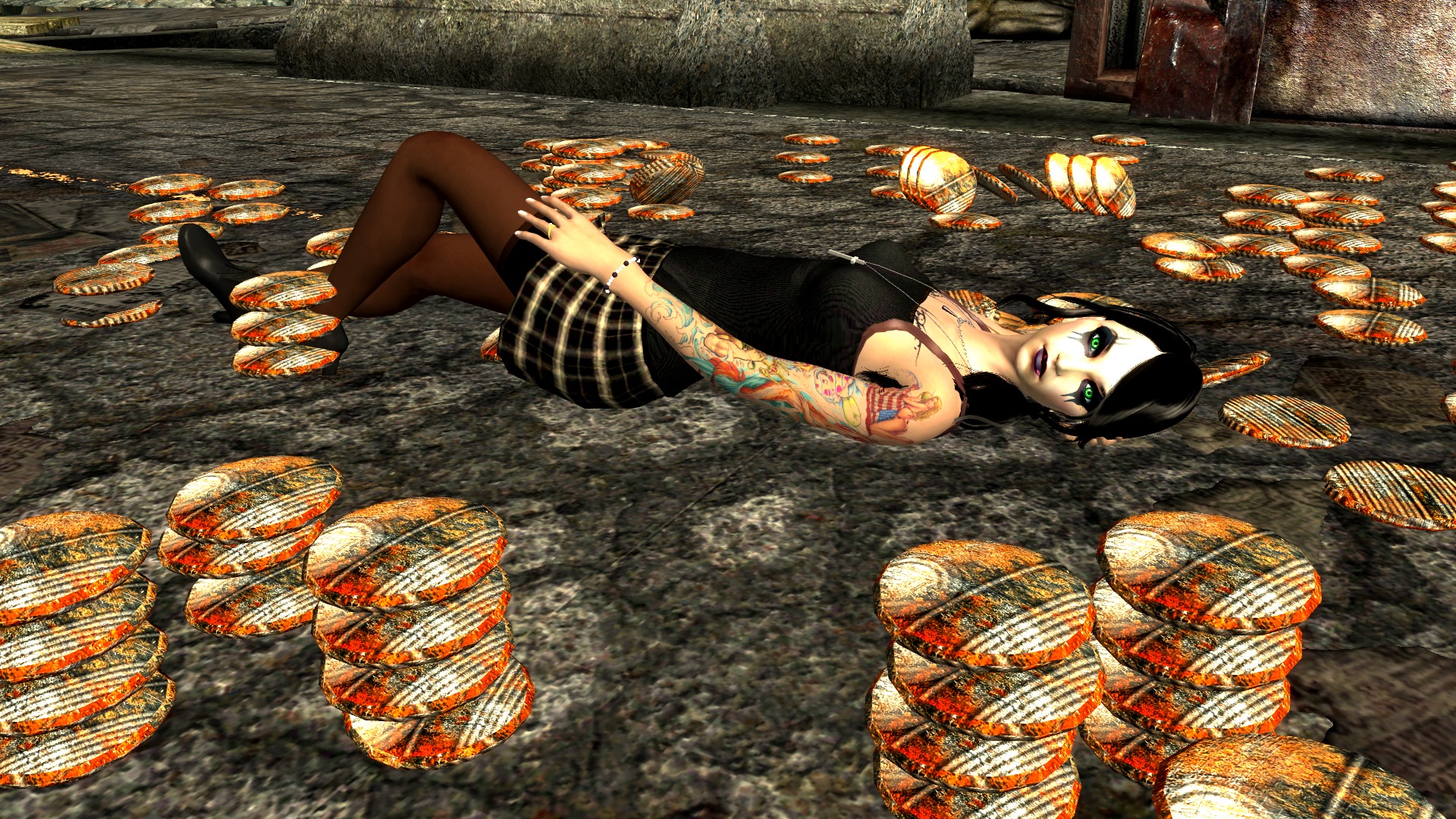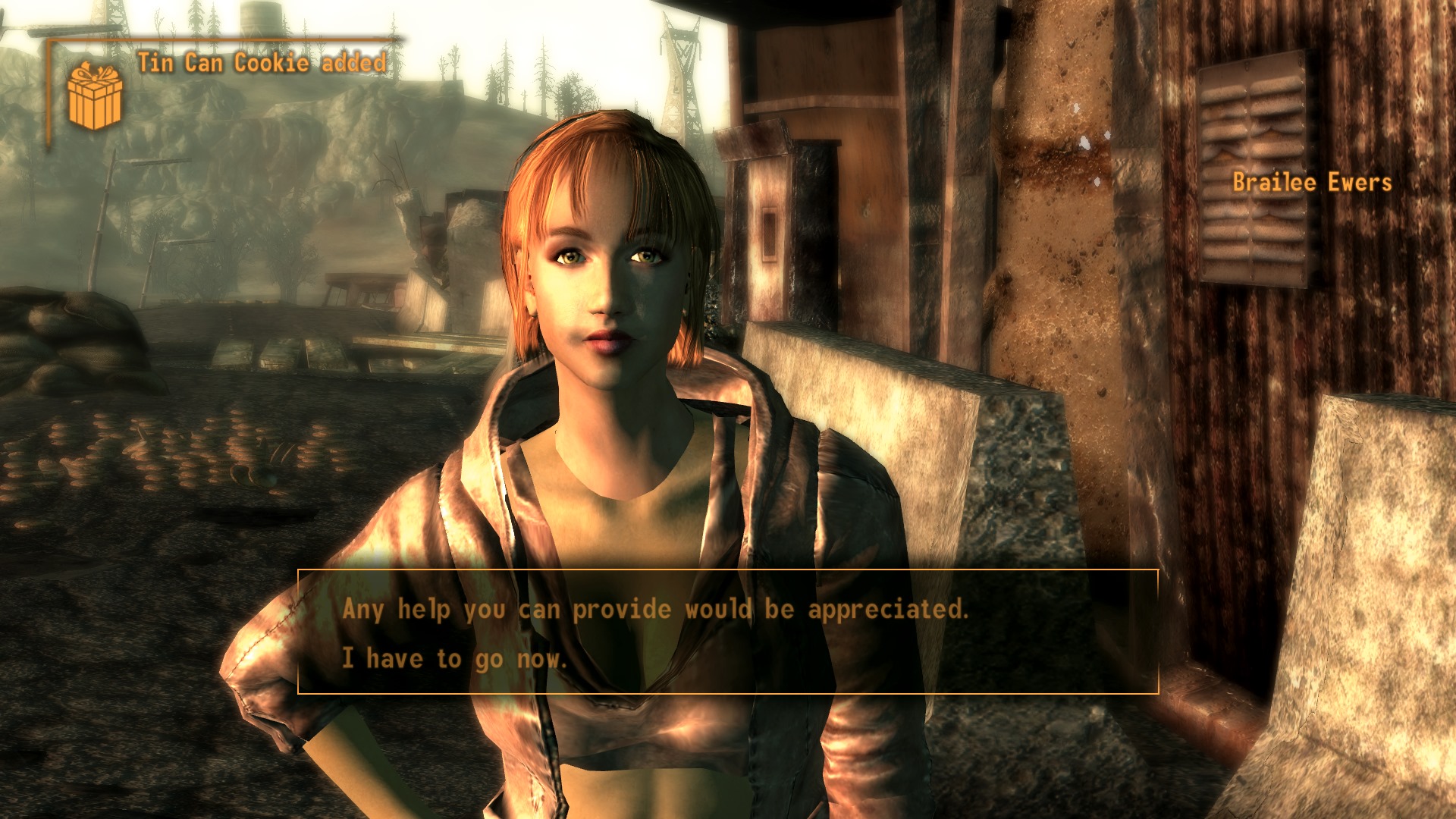 =======
This mod changes only the item Brailee gives you so it should be compatible with other mods that edit her. Yes, you can still ask her to pose for Quo Vagis, take her as a companion with SCC, etc etc.
=======
Unzip and drop into your Data folder, activate BraileesCookies.esp and play.
=========
Deactivate fomod (if you made one) from FOMM or NMM. Enjoy boring life without cookies made from cans.
Manual Uninstall
Uncheck the BraileesCookies.esp file in your mod manager of choice.
Delete BraileesCookies.esp from your Data folder.
Delete the Meshes/bethjunkie/BraileesCookies folder.
Go sit in the corner for 20 minutes as punishment for making Bethie sad

=======
1.0, 09/22/2014 - Initial release.
=======
You can find me on ModsInExile as bethjunkie.
=======
CREDITS:
Polyfemus for the cookie mesh: Candy Cane and Sugar Cookie and Gingerbread men at Fallout New Vegas - mods and community?
All of my friends who put up with my overly enthusiastic weirdness

===============
PERMISSIONS:
You may expand this mod, incorporate into a larger free mod and/or convert it to TTW but please credit Polyfemus for his meshwork.
No part of Brailees Cookies is allowed to be included in paid mods, Patreon, donations or Donation Points.
No part of Brailees Cookies is allowed to be uploaded or distributed by Nexusmods.
Brailees Cookies-20628-1-0.zip (10.8 KB)