[This is a reupload from my mods on Nexus]
Special Thanks to Unvalid User Name for helping me with the script.
The year was 2011, after playing New Vegas for week after Christmas, I made it to the Lucky 38. To my horror, the safe in the guest room wasn't a container.
The year is now 2021, and this long standing grievance has been solved, but I couldn't stop there…
Lucky 38 Safe and Friends is a very simple mod that adds some extra containers, some new clutter, a drinkable sink in the kitchen, and Nuka Cola vending machine that turns your Nuka Cola into Ice Cold Nuka Cola. It'll take 2 minutes (real time) for 1 Nuka Cola to turn to 1 Ice Cold Nuka Cola (If you have, say, 20 Nuka Cola placed in there at the same time, it should only take 2 minutes to get 20 Ice Cold Nuka Cola. Is this OP? Maybe. Do I care? Hell no).
I will admit, that a lot of clutter here is added based on the mods I use, and the stuff I collect. The empty bottles are a nice resource for crafting, the 14 Cigarette Cartons are because I use Light Up and Smoke Those Cigarettes. I also use zed's Simple Suite Upgrade (a must have in my book) and although this mod doesn't require it they both per fantastically together.
There's two versions of this file. One that keeps the plants (Main File) and one that removes the plants (Optional File), you only need one of them.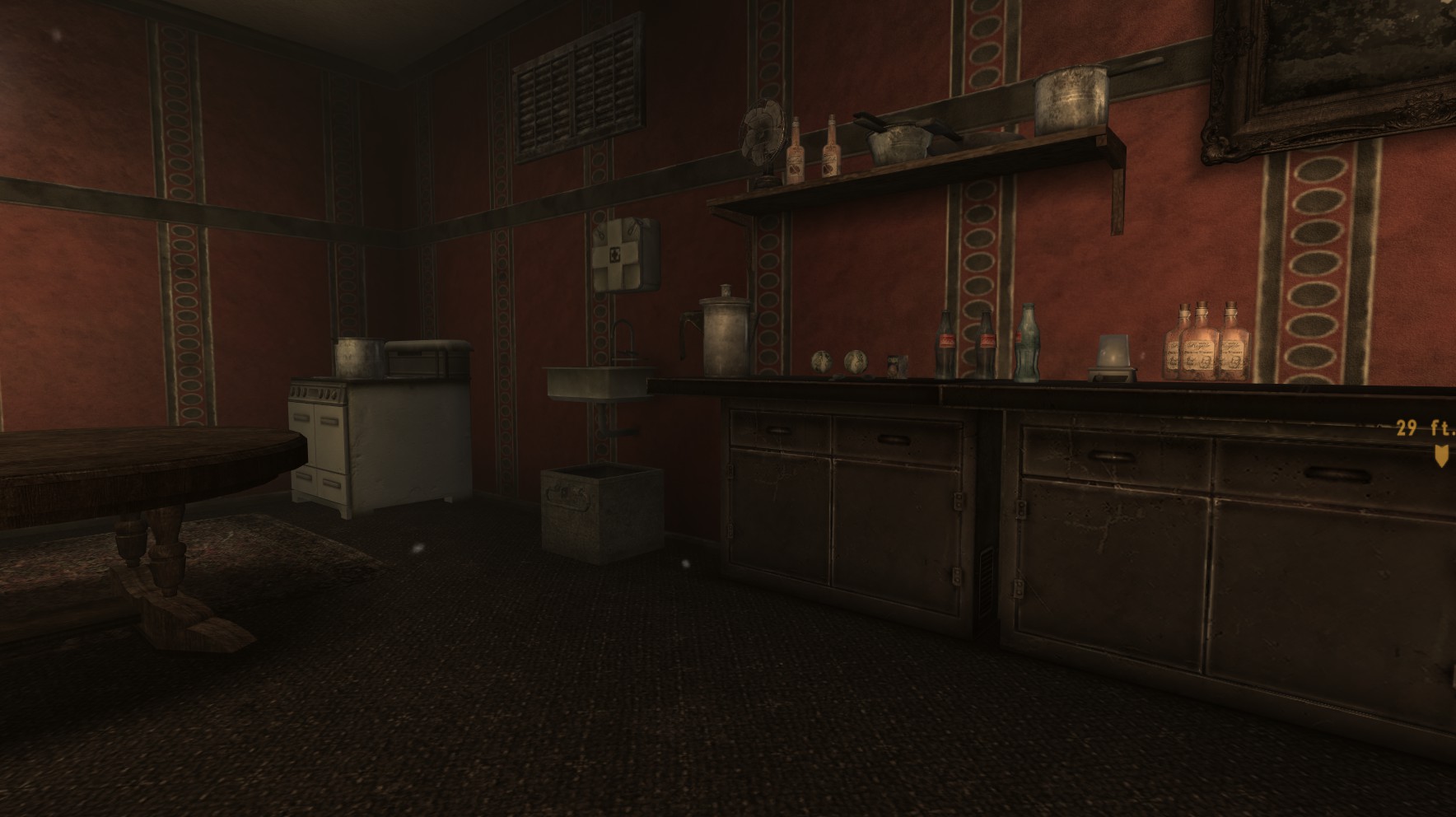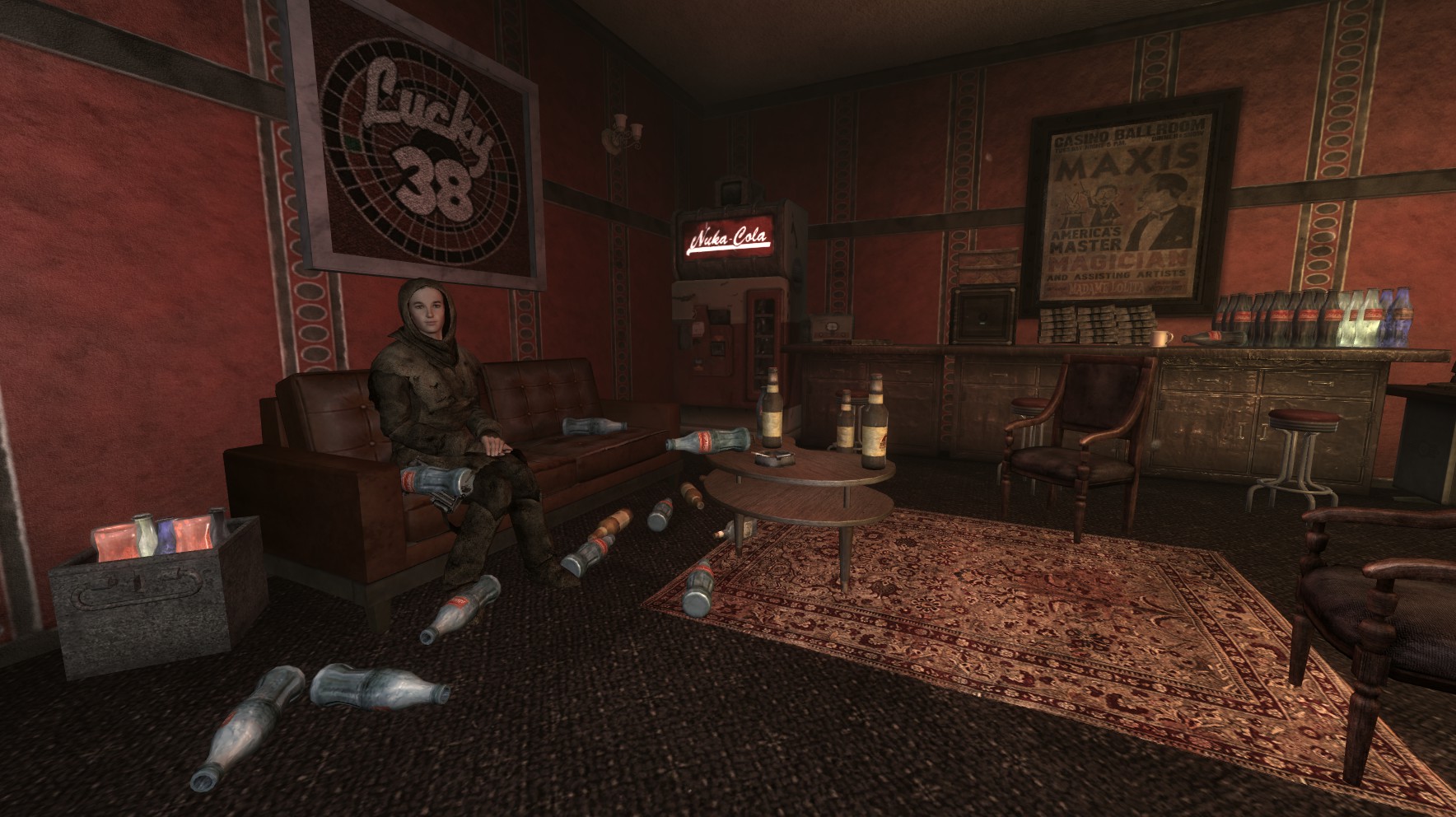 Lucky 38 Safe and Friends-70976-1-0-1611632851.7z (7.0 KB)
Lucky 38 Safe and Friends (Without Plants)-70976-1-0-1611632919.7z (7.0 KB)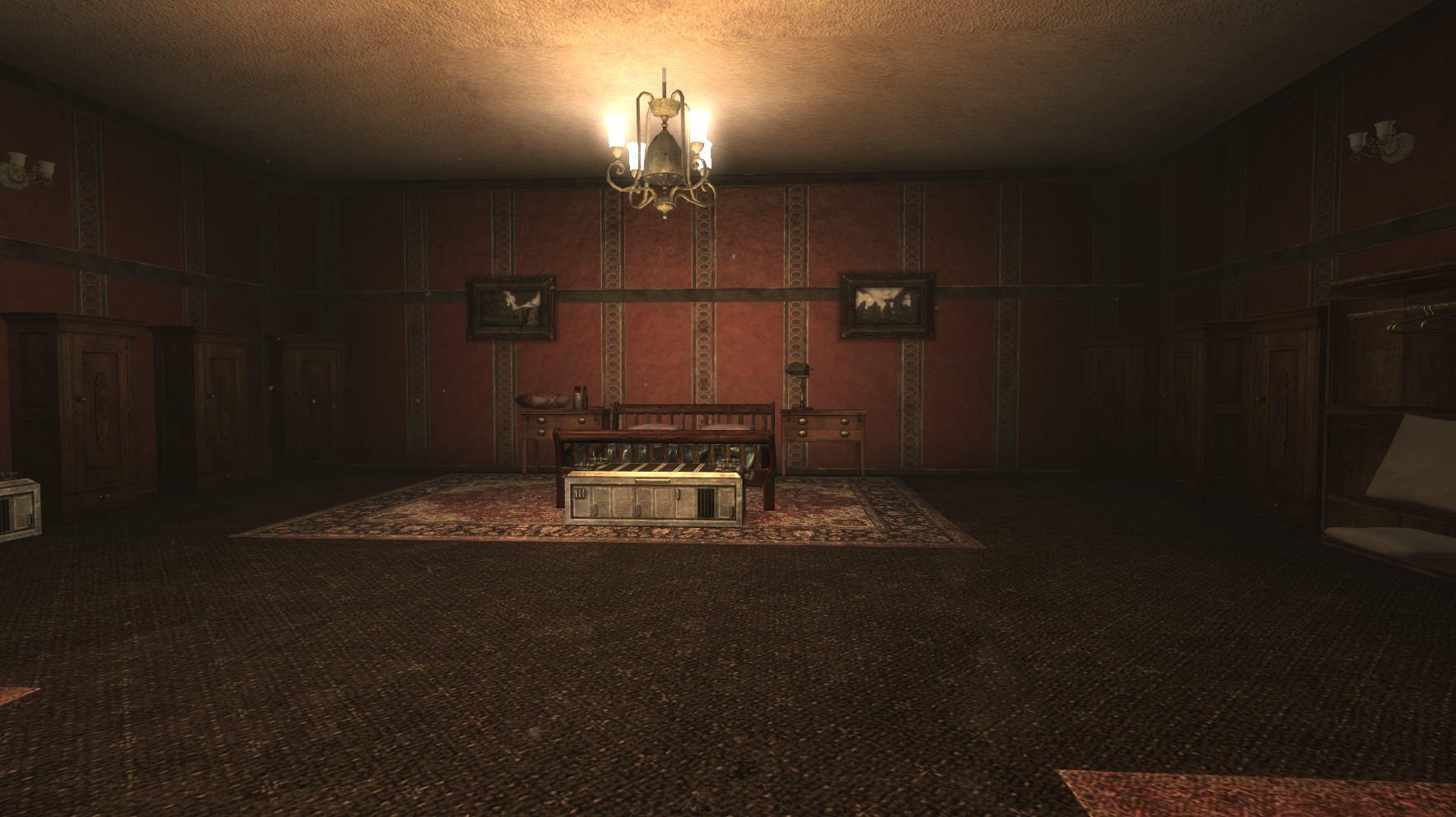 This is the script I made for this mod, encase you wanna use it as is or change it up a little.
L38IceColdNuka.txt-70976-1-0-1611633132.7z (357 Bytes)