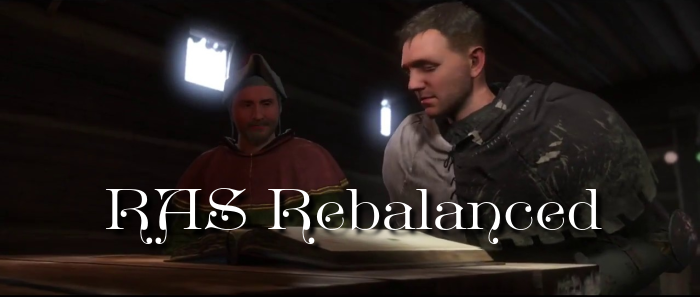 DESCRIPTION
This mod is an overhaul for reading and sleeping. It also fixes the perk Cushion which doesn't double the reading bonus if you're sitting comfortably in the vanilla game.
Features
Click to expand

Reduced the weight of books, treasure maps, contracts, notes, and skill books
Benches doesn't give more sleeping bonus then beds.
Adjusted reading bonus for all reading areas (the perk gives highest bonus not the bed)
The perk Cushion now doubles the reading bonus as expected
Traveling traders and beggars now sell all treasure maps (except the DLC related ones) and skill books
English and German Localization included
INSTALLATION INSTRUCTIONS
It's recommended to use Vortex Mod Manger with hard link deployment for installation. All mods are optimized for this purpose.
Save the file to your desktop or your preferred location for downloaded files.
Start Vortex Mod Manger and choose MODS in the menu on the left.
Click on the button install file.
Choose the downloaded Zip file when prompted.
If Vortex Mod Manger is properly configured, you have completed the installation. No further steps required.
If you need help with the mod manager visit the Nexus Mods Discord.
Compatibility
This mod is not compatibel with mods which also edit:
Click to expand

Libs\LuaXML\treasureMapList.xml
Scripts\Entities\WH\bed.lua
Patched Tables
Click to expand

Data\Libs\Tables\item\pickable_item.xml
Data\Libs\Tables\rpg\buff.xml
Data\Libs\Tables\rpg\reading_spot_type.xml
Data\Libs\Tables\rpg\rpg_param.xml
Data\Libs\Tables\rpg\sleeping_spot_type.xml
Data\Libs\Tables\shop\shop_type2item.xml
Localization\English_xml\text_ui_soul.xml
Localization\German_xml\text_ui_soul.xml
PERMISSIONS
My mods are not intended to be used in collections or mod packs. Therefore, I won't support any related problems!
All assets in this file belong to the author and asset creator.
Upload or sharing on other platforms is prohibited
It is not allowed to modify any of the included files/assets or release bug fixes and compatibility patches.
You must get permission from the mod author or asset creator before you are allowed to use any of the included assets
Keep in mind that illegal file sharing is not a service to the general public, but a deliberate disregard and violation of the rights of the content creator and therefore punishable under applicable law.
DOWNLOAD
RAS_Rebalanced-1-0-2.zip (13.0 KB)
Credits
Special Thanks
To Hogal for Graphic Design and Support.
To Senvenga for Graphic Design and coding instructions
and of course to the ModsInExile Team