Tiny Helmet on a Bun - SSE
Credits
This was born out of a stupid, funny convo I had with a fellow streamer friend. Shoutout to him here - awesome streamer of Bethesda games - K1ngCraft! x'D
It's not serious. It's just a tiny helmet on a bun, which can be equipped as a helmet.
- using KS's Hairdos Veteran Hairstyle
- Male and Female
- all races - Beast races have a compromise
- ESP flagged as ESL
- to get it you need AddItemMenu or console commands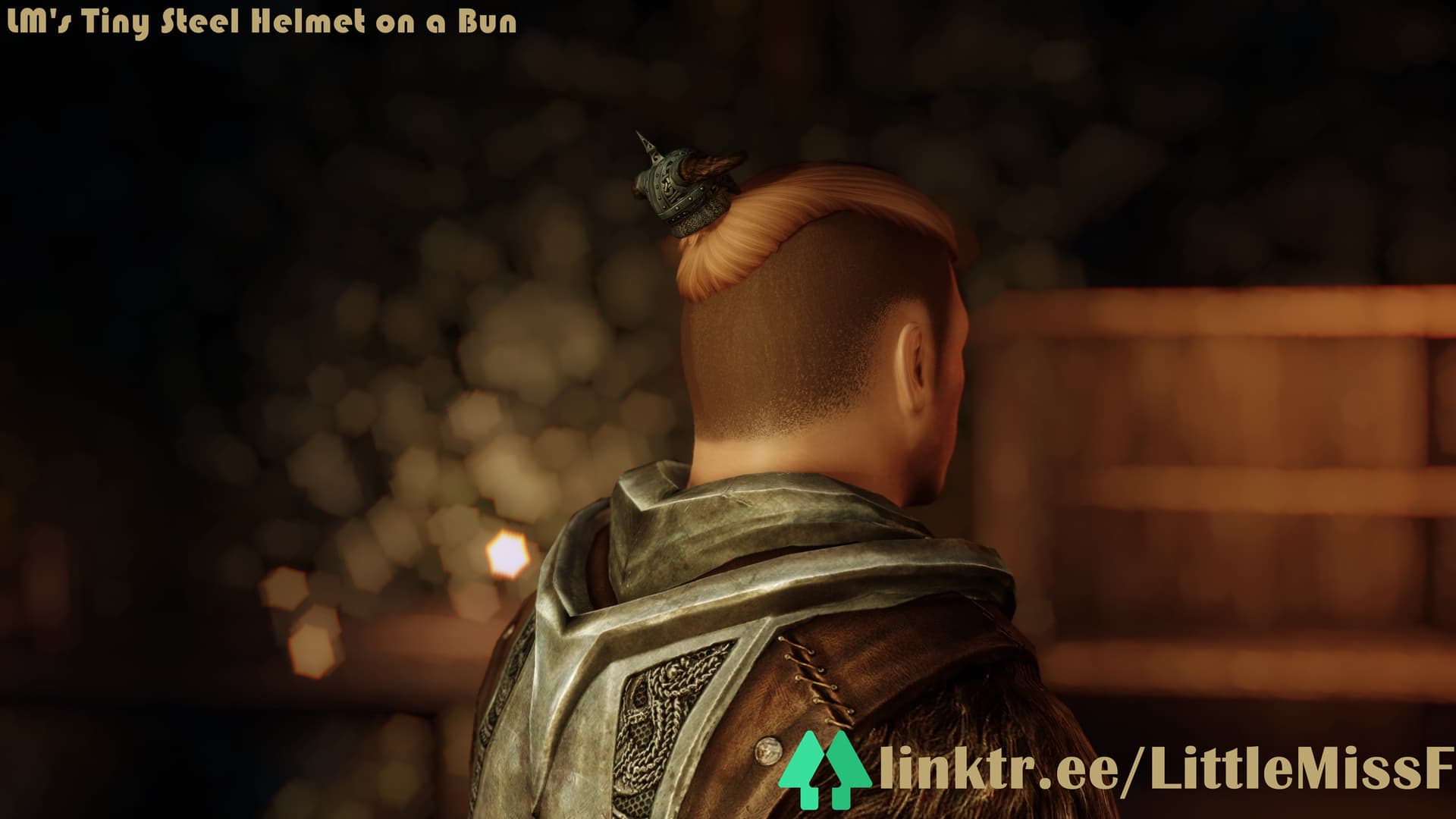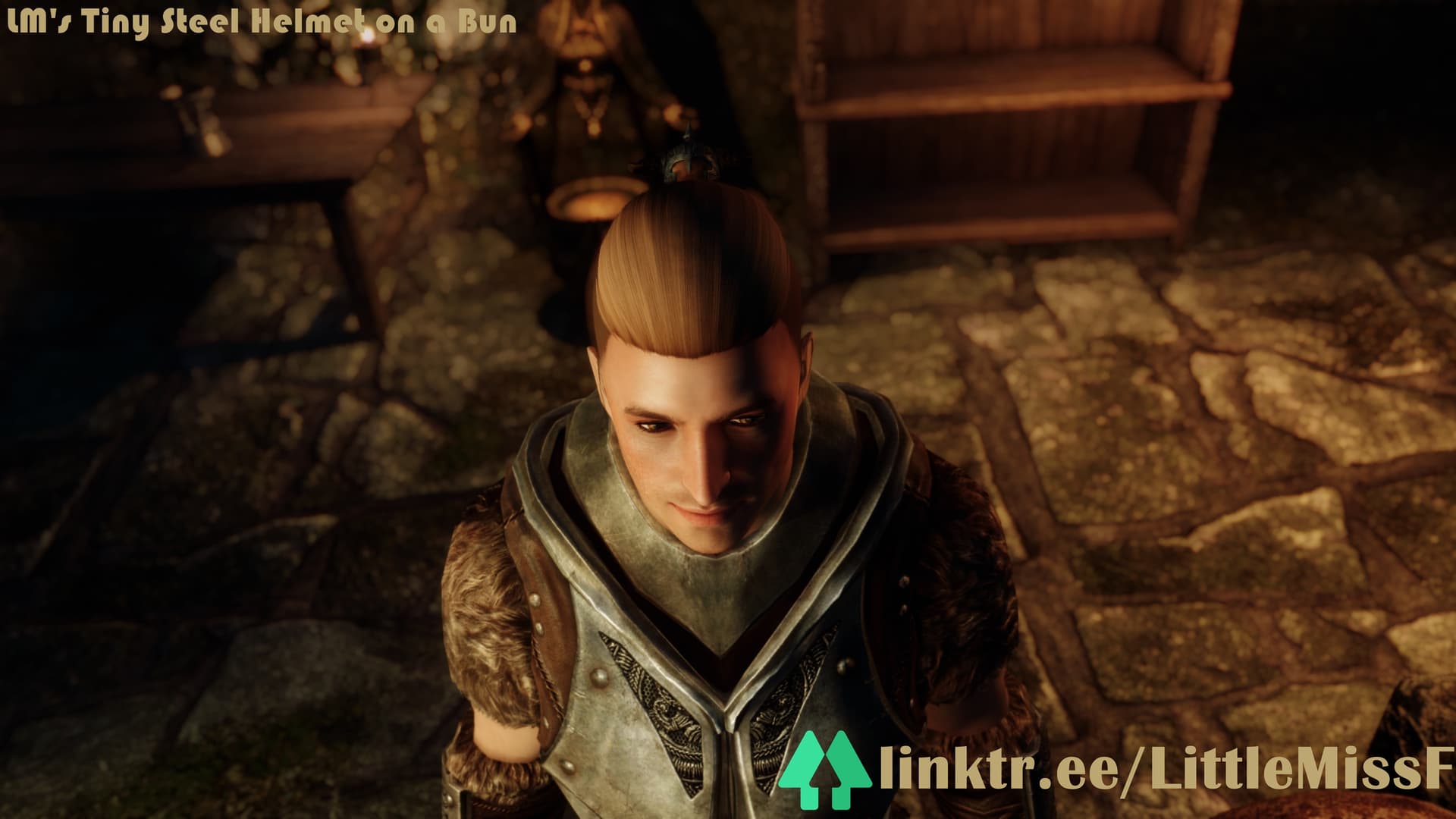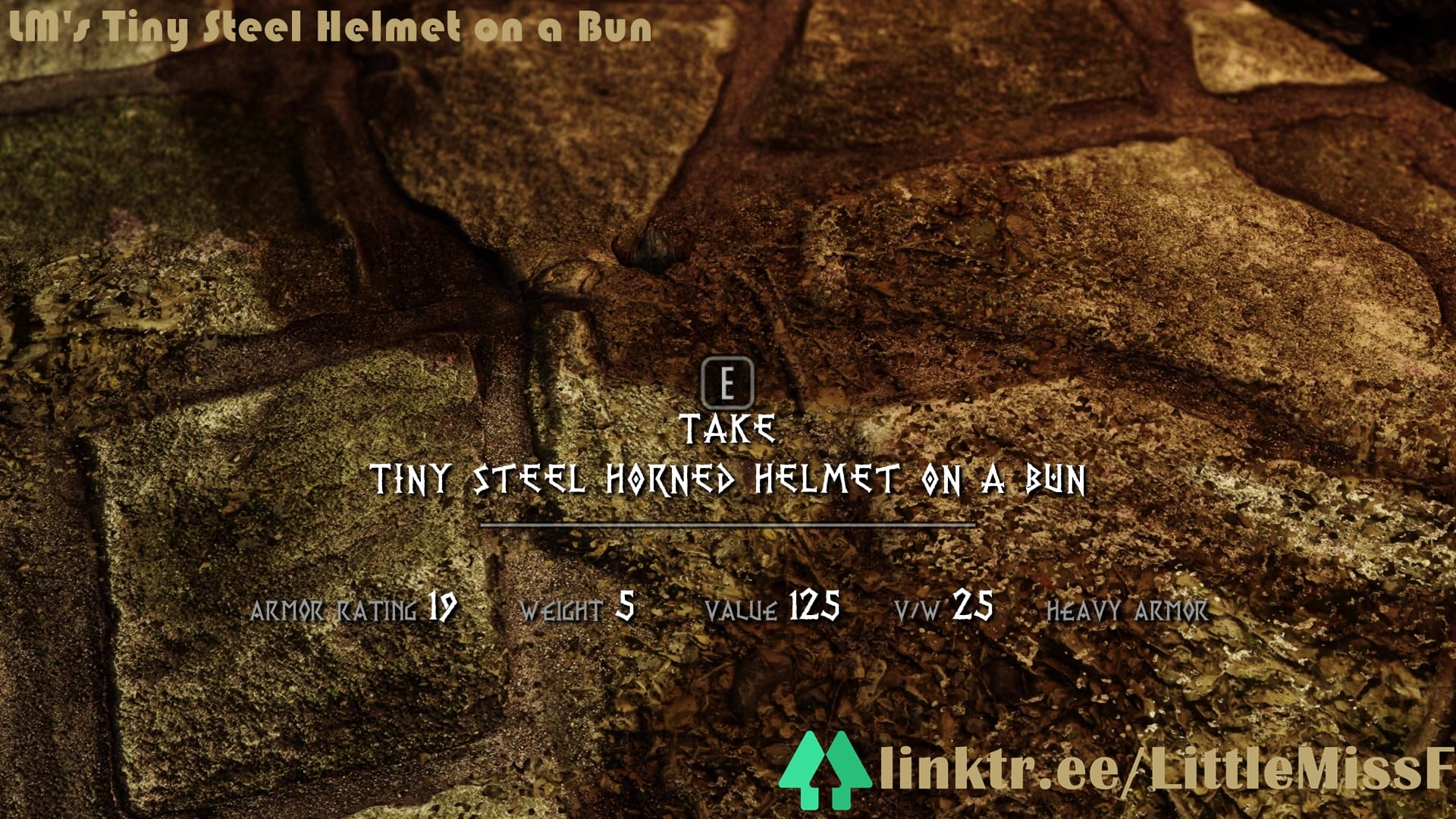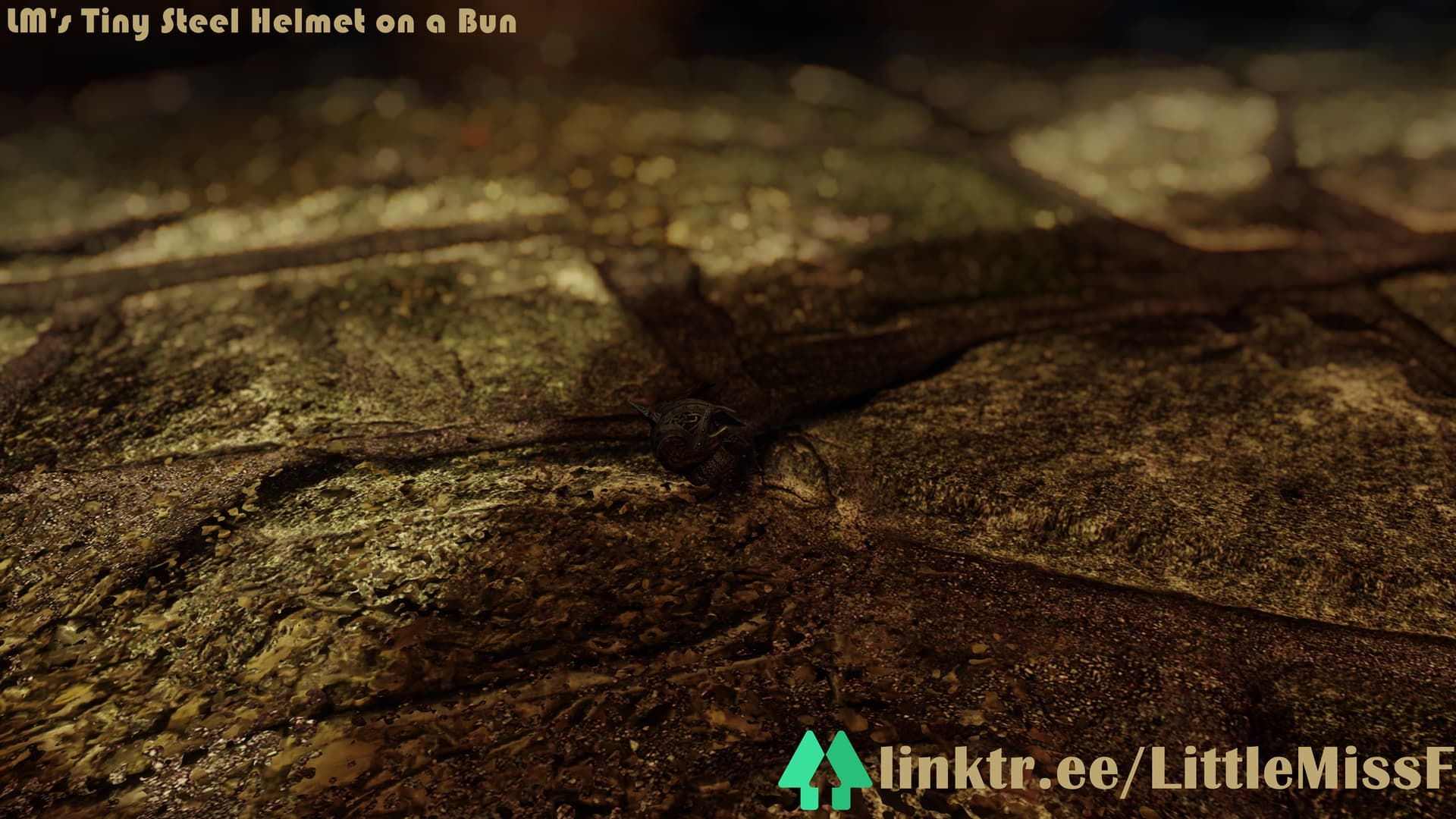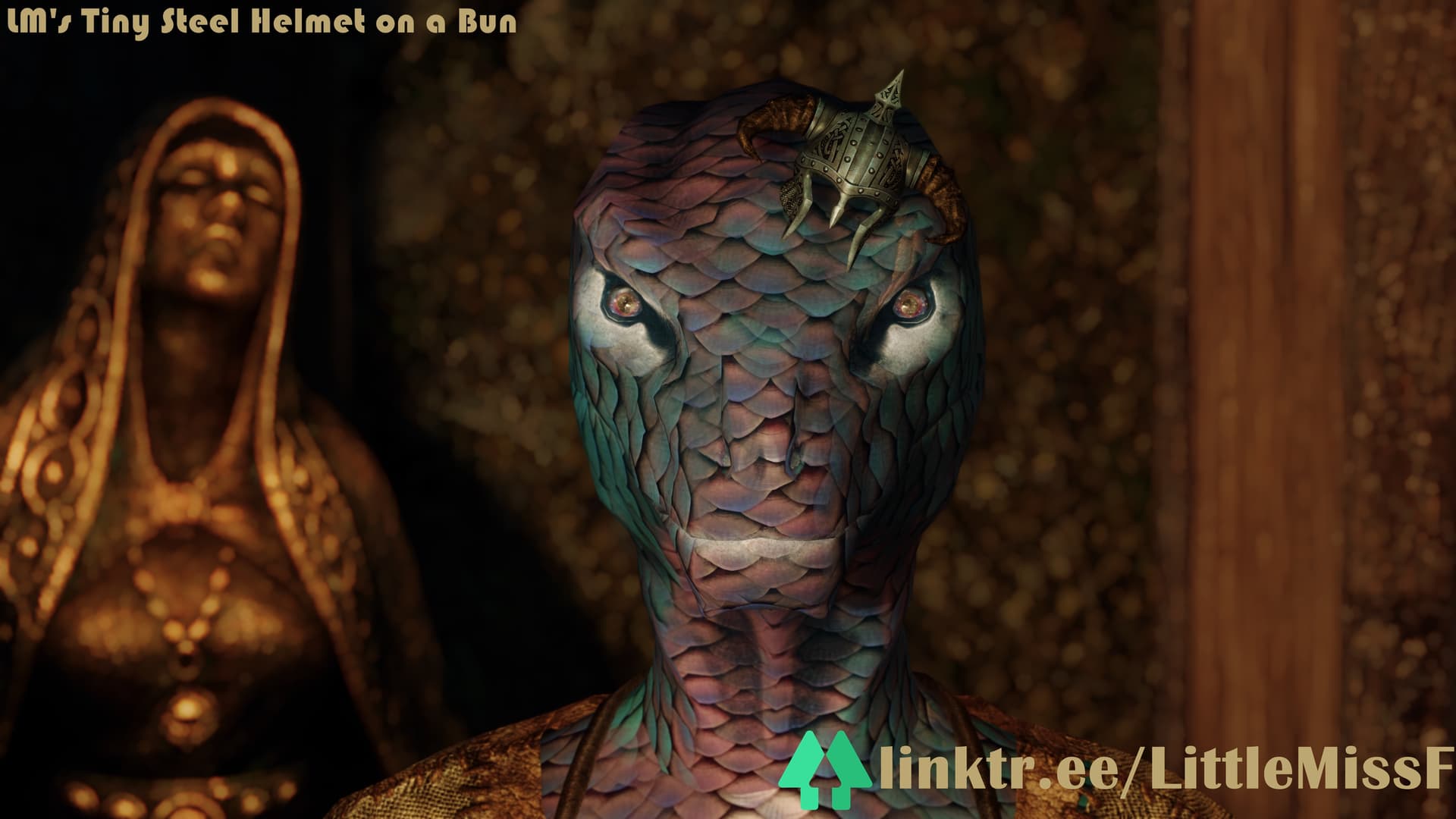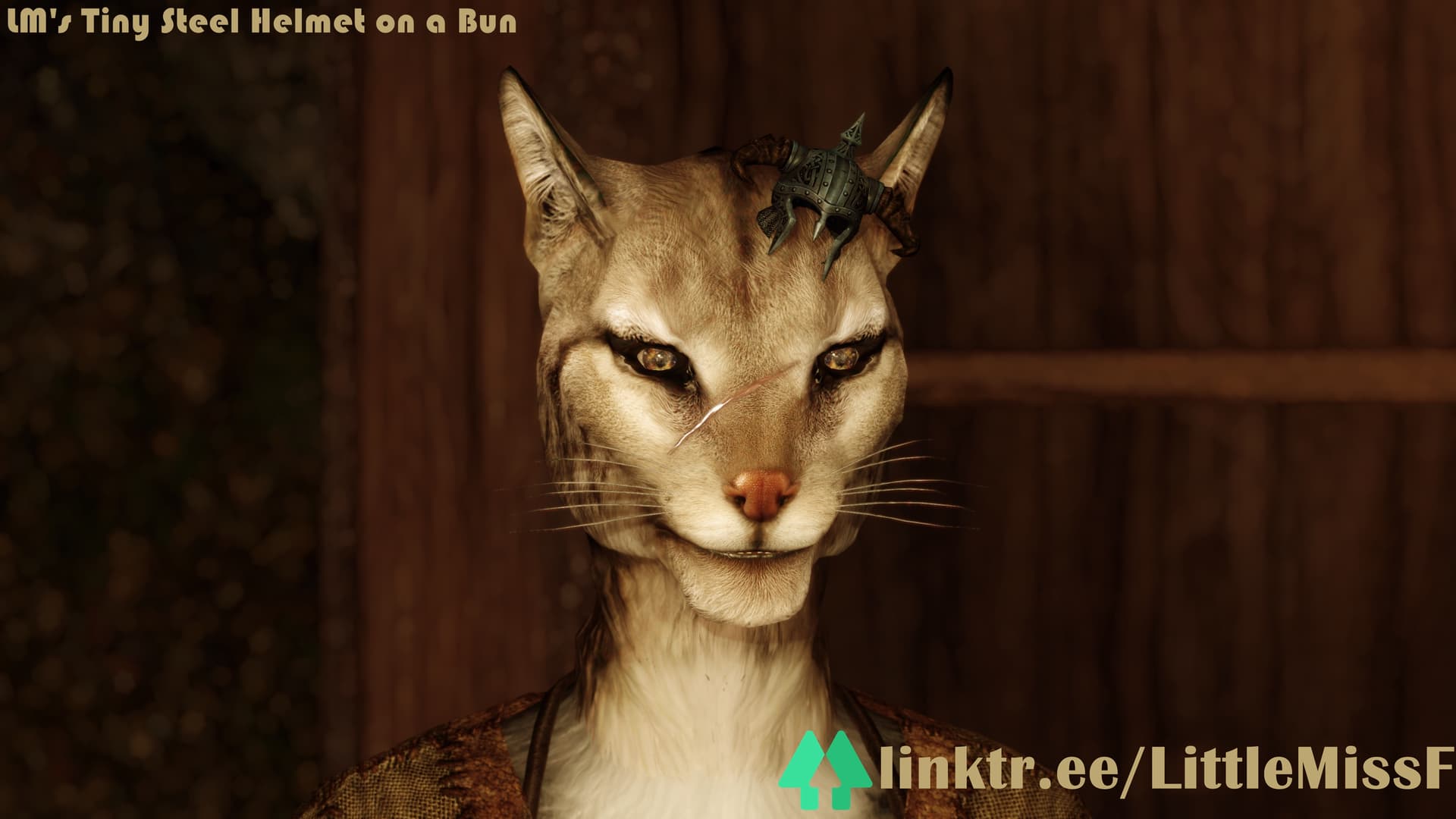 Requierements
Permission
- NO UPLOAD ANYWHERE ELSE!
- If you want to include the assets in your mod dm me for permission.
- If you want to use it via dependency no need to ask for permission.