Reintroducing my first ever to be released mod, Ya Yeet! A unique shovel that can be found by the riverboat to Point Lookout on top the Blue Trunk. Check the Demo Video to see how it works.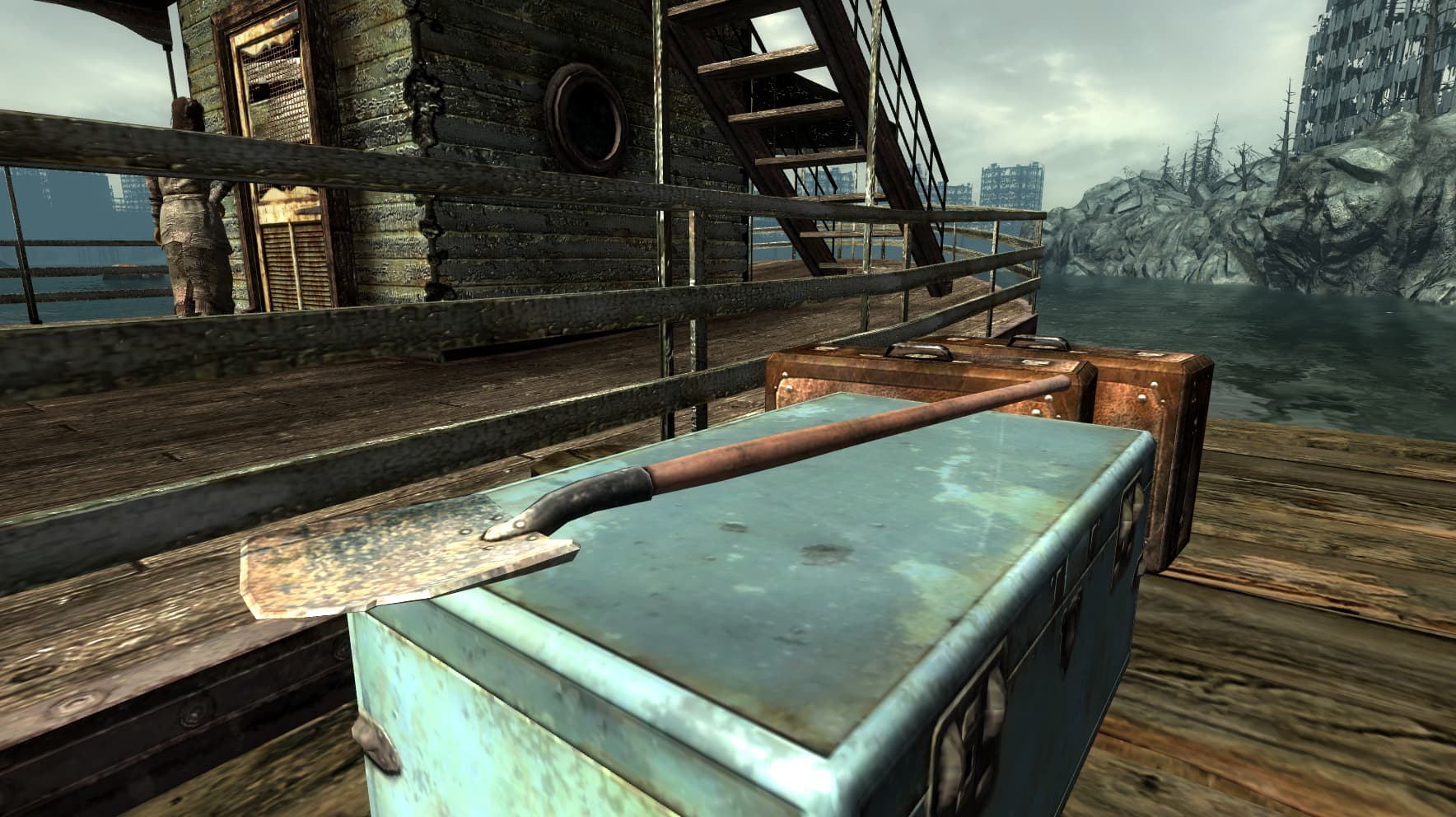 I've had issues where the script breaking sometimes and can only be fixed by restarting the game. Best not to use this in VATS. Don't treat this as a serious weapon its meant for fun and goofing off with, but sometimes it can save your ass.
I will return to both versions at this point if/when I can work out a way to stop the script from breaking.
Fallout New Vegas Version can be found on MIE soon.
Massive thanks to my friend Erirkain for helping test the testing the package and recording the demo video.
Ya Yeet-24431-1-0-1605268084.zip (1.4 KB)