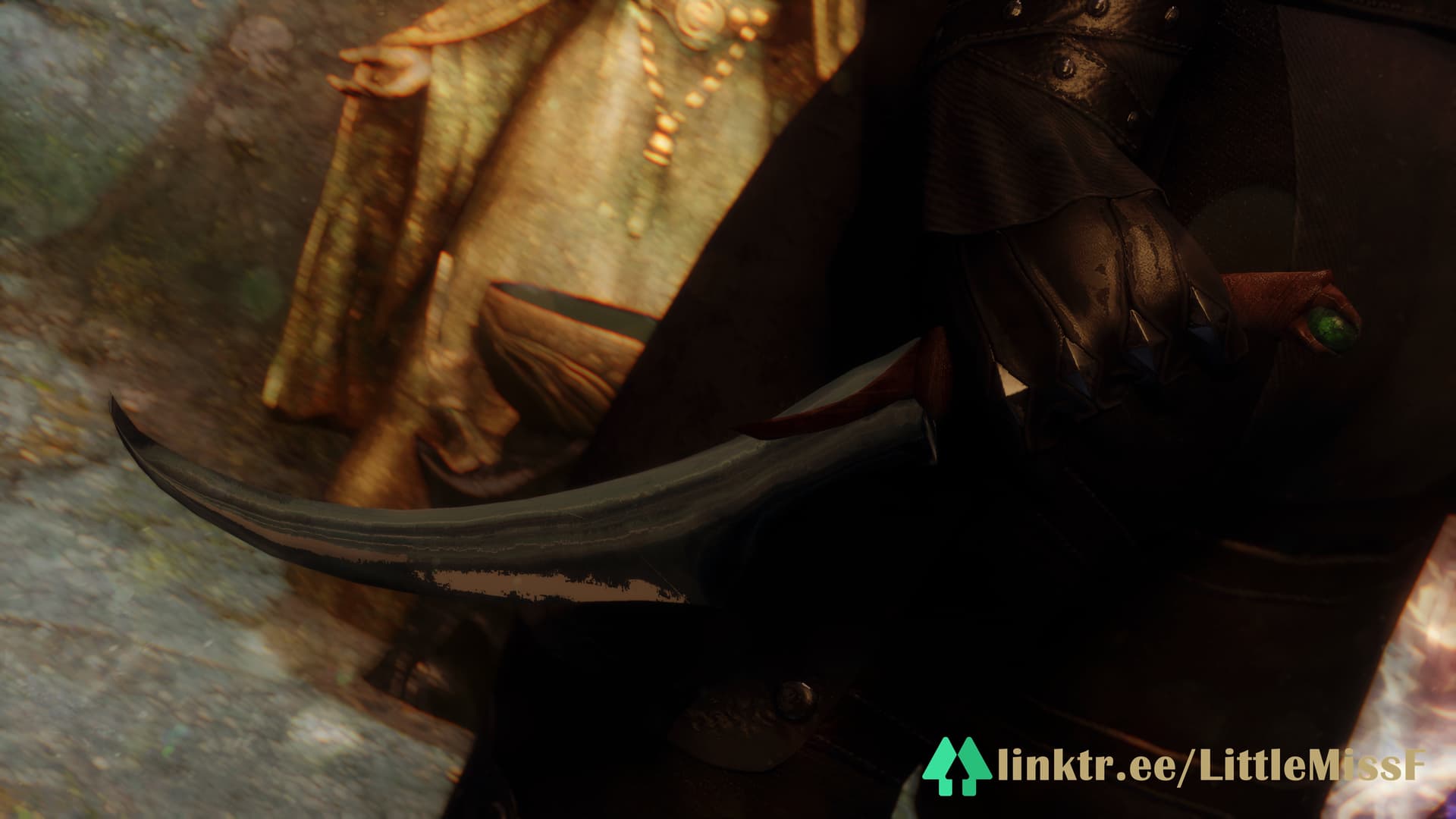 - Credit -
- 
BadDog
 -
 Blender LE/SE/FO4 plug-in. 
Applications used:
OS, Photoshop, Substance Painter, nifskope, xEdit, CK, Blender
I always liked the original Dagger, an Oblivion Port.
There were just things that needed some attention. 


- added blood decals
- added cubemap support
- made simple textures (textures were missing and added via esp, which isnt possible with a mesh like that)
- scaled the dagger size down
- added variants of the dagger: wood and metal
- plugin is ESLified
- Skyrim SE texture compression
- BSA


Either get them via "Additemmenu" or craft them at any forge. You need Elven and Arcane Smithing. I added 5 variants, all enchanted. I changed the theme from elven to druid in honor of the originals. I think there aren't enough druid themed things for Skyrim, anyway. The dagger names are welsh.
Install with your mod manager, I use MO2. No NMM support. 
I don't use LE, so sorry, only SE version. 
If you find any issues, pls let me know. TY!
Permission: 
No Upload anywhere else. If you need something ask for permission.
LM's Druid Dagger.7z (36.5 MB)