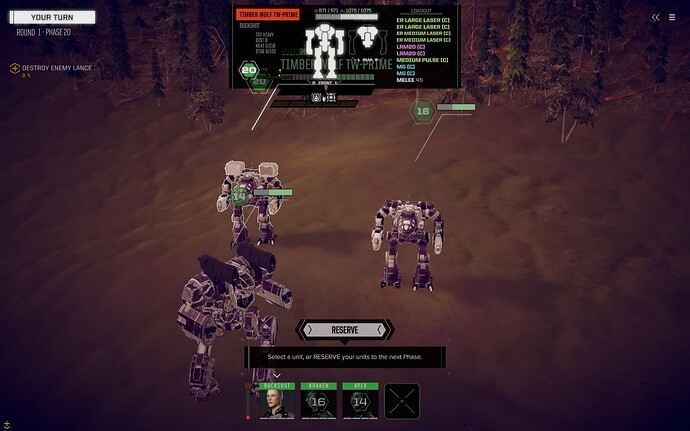 Contains All Assets made by the Community in a curated package
Community Assets package
CommunityAssetInstaller.exe (42.2 MB)
Install Instructions:
Download the CAB Installer to a Folder
Install the Mod that requires the CAB (as per its instructions)
Run the CAB installer
Select your mods Folder (as directed by the mod that uses the CAB)
Click Update CAB
Start your game
Asset Install
Contains all Asset's made by the Community
Download the CAB Installer to a Folder of your choice (eg: d:/CommunityAssetBundle/) DO NOT PUT THE PATCHER INTO THE MODS FOLDER!
Install the Mod
Run the CAB installer
For Modtek Mods:
Select your BATTLETECH\Mods\ folder
For Loader Mods
Select your My Games\BATTLETECH\Mods\ folder
4. Click "Update CAB". The Patcher will now create a local Cache of the complete CAB Contents and install the CAB to the location of your choice
5. Start your game
For future updates, just rerun the patcher
MODSINEXILE IS THE ONLY OFFICIAL SOURCE!
Modder Resource for all Community made Models
=========
INSTALLER CHANGELOG
V 1.3.1
Fixes git repo initialization error
V 1.3.0
Adds support for 3025 Only mode
V 1.2.2:
=========
ASSETBUNDLE CHANGELOG!
5.2
Patcher Fixes
fixes for some update failures
fixes steam installation detection problems for some users
updated help text
added link for RT discord for support
Patched Nova and Valkyrie II Hardpointdatadefs
5.1.1
Fixed Elemental Assetbundle
5.1
Fixed StormCrow and moved into CAB main files
5.0
Now works through a patcher
-Allows to easily download and patch the CAB to the latest version
-downloads and install automatically to the mods folder
Added the Valkyrie II
4.9.1
Aggregated non-heavy metal Assets into a single folder
Removed BD's Corsair
Install only for a fresh mod install
or
Delete mods folder before patching and reinstall mod of choice
4.9
Added the Firebee
4.8
Added the Helepolis
4.7
Added the Emperor
4.6
Added the Clint
4.5
Patched Mauler
Added the Talos
4.4
Added the Templar
4.3
Patched Sunspider
Patched MARS
Patched Warhammer
4.2
Added the Avatar
Patched Arctic Cheetah
Patched Blood Asp
Patched Supernova
4.1
Patched Bombard
Patched Shadow Cat
Patched ArchAngel
Patched Icarus II
4.0.1
Patched Bombard Hardpoint data
4.0
Added the Juggernaut
Added the Hauptmann
Patched Lament
Patched OstSol
3.9
Added the Hollander
3.8.3
Hotfix to Icarus
3.8.2
Added the Icarus
Patched Crusader Hardpoints
Patched Vapor Eagle Bundle
3.8.1
Added the Mackie
3.8
fixes to tankpack bundles
3.7.9
Added PackRatFix by JustinKase
Added missing Colo-BTTankpack 2
Renamed Crusader Tank Hardpointdatadef
Added OstRoc
Added OstSol
Added OstWar
3.7.8
Patched Flea
Patched Hunchback IIC
3.7.7
Patched Nova
Patched Hellbringer
Patched missing Pegasus
3.7.6
Patched Annihilator
Patched Cougar
Added RT Corsair
3.7.5
Added the Strix VTOL
Removed Duplicate VaporEagle
Added K2Pult
Patched Vapor Eagle
3.7.4
Patched UMR50
Patched Mad Dog
Patched Wasp
Patched Arctic Wolf
Patched Black Lanner
Patched Dervish
Patched HatamotoChi
Patched Hellfire
Patched HighlanderIIC
Patched IceFerret
Patched JennerIIC
Patched Linebacker
Patched Lupus
Patched MadCat
Patched MarauderIIC
Patched Hatamotochi Samurai
Patched Mauler
Patched MistLynx
Patched OrionIIC
Patched RiflemanIIC
Patched Summoner
Patched Sun Spider
Patched Vapor Eagle
Patched Vulcan
Patched Wolfhound
Patched Nightstar
Patched Osiris
Patched Rifleman
Patched Thanatos
Patched Uziel
Patched Marauder II
Patched Bushwhacker
Patched Marauder
Patched Longbow
Patched Hellspawn
Patched Flea
Patched Fafnir
Patched Champion
Patched Assassin
Patched Archer
Patched Mongoose to Colobos bundle
Special thanks to Colobos for Converting All Models to 1.6 bundle
3.7.3
Added the Badger
Added the Warrior VTOL
Patched Adder
Patched Arctic Cheetah
Patched Blood Asp
Patched Bushwacker
Patched Cougar
Patched Ebon Jaguar
Patched Executioner
Patched Hellbringer
Patched HellHound
Patched Incubus
Patched Kodiak
Patched Mad Cat MkII
Patched Mad Dog
Patched Nova
Patched Novacat
Patched Shadow Cat
Patched Stormcrow
Patched Viper
Patched Warhawk
Patched Loaderking
Patched Huron Warrior
Patched Valiant
Patched Bombard
Patched Lament
Patched Vapor Eagle
Patched Wasp
Patched Stinger
Patched HunchbackIIC
Patched PhoenixHawk
Patched Stone Rhino
Patched Charger
Removed the Old Warhammers
3.7.2
Added Bolla tank
Patched Adder
Patched Arctic Cheetah
Patched Blood Asp
Patched Cougar
Patched Warhawk
Patched Incubus
Patched Executionier
Patched Bushwacker
Patched Ebon Jaguar
Patched Viper
3.7.1
Removed Raven
Removed Javelin
Removed HEMT trucks
Removed Timber Wolf
Removed Packrat
Removed Valkyrie Kitbash
Added Lament
Added Land-Air-Mech's
Added Warhammer IIC
Added HOTD Valkyrie
Added Dervish
Added Crusader
Added XenoRauder
Added OmniHammer
Patched Community Urbie
Patched UrbieTurrets
Patched ALL Tanks
Patched ALL Turrets
Patched K9
Patched Arctic Wolf
Patched Black Beard
Patched Black Lanner
Patched DireWolf
Patched Gargoyle
Patched Groovey
Patched Hatamoto-Chi
Patched Hellfire
Patched Lupus
Patched Highlander IIC
Patched Huntsman
Patched Red Reaper
Patched Ice Ferret
Patched JennerIIC
Patched KitFox
Patched Linebacker
Patched MadCat
Patched Mauler
Patched MistLynx
Patched VaporEagle
Patched Vulcan
Patched WolfHound
Patched Night Gyr
Patched Orion IIC
Patched Piranha
Patched Shankey
Patched RifleMan IIC
Patched Stone Rhino
Patched Summoner
Patched SunSpider
Patched Supernova
Patched Charger
Patched Roughneck
Patched Bombard
Patched Huron Warrior
3.6
Patched Nova Asset
Added the Community UrbanMech - Allowing every lore variant visually!
Added the Rifleman IIC
3.5.2
Patched Mauler Asset
-potential gamebreaker fixed, important patch
Added UrbieTurrets
3.5.1
Added the Mongoose
3.5
Added the Mad Cat by Colobos
Added the K9 UrbanMech
Patched Stone Rhino Asset
Patched Supernova Asset
Patched Sunspider Asset
Patched Lupus Asset
Patched Hellfire Asset
Patched Mauler Asset
Patched Annihilator Asset
Patched Champion Asset
Patched Fafnir Asset
Patched Flea Asset
Patched Rifleman Asset
Patched Thanatos Asset
3.4
Fixed a missing coma in huron warrior hardpoints
Dirty Fixed Stone Rhino Left Arm Flamer crash
Added the Marauder II
Added the Orion IIC
Added the Hemt salvage trucks
Added more Gdark Assets
3.3
Patched Kit Fox Bundle
Patched Timber Wolf Bundle
Added the BlackBeard
Added the Elemental
Added the Kanazuchi
Added the Huron Warrior
Added the Bombard
3.2
Added the Hellhound
Patched the Shadowcat Bundle
3 HF2
Aaaand fixed it again… should now properly load
3 HF1
Fixed Mod.json of the Camo Warhammer
3.0
Fixed accidental CC dependancy
Added Camo Warhammer Bundle
Patched TurretPack
2.9
Patched Marauder Bundle
Patched Adder Bundle
Patched Blood Asp Bundle
Patched Bushwacker Bundle
Patched Cougar Bundle
Patched Ebon Jaguar Bundle
Patched Executionier Bundle
Patched Hellbringer Bundle
Patched Incubus Bundle
Patched Kodiak Bundle
Patched Mad Cat MKII Bundle
Patched Mad Dog Bundle
Patched Nova Bundle
Patched Nova Cat Bundle
Patched Shadow Cat Bundle
Patched Storm Crow Bundle
Patched Viper Bundle
Patched Warhawk Bundle
Added 2 more tanks to Tank Bundle
2.8
Added Turretpack
Added Grimdark
Added Jenner IIC
Added Highlander IIC
Patched Javelin Bundle
Patched Summoner Bundle
Patched Vulcan Bundle
2.7
Added the Corsair
Patched Groovey Bundle
Patched Mauler Bundle
Patched Wolfhound Bundle
Patched Kitfox Bundle
Patched Hatamoto-Chi Bundle
Patched Blood Asp Bundle
Added to and Patched Colo BT Tank Bundles
2.6
Added the GroovyCat
2.5
Added the Wasp
Added the Stinger
2.4
Added Shanky
2.3
New CAB Icon and Pictures by JustinKase
Added the Red Reaper
2.2.3
Fixed missing MLRS entries in tankpack1
2.2.2
Removed Colo-Vulcan\hardpoints\points.txt
2.2.1
Patched Timber Wolf Assets
2.2
Added the Black Lanner
Added the Mist Lynx
Added the Piranha
Updated and Patched TankPack1
2.1
Removed accidental mech defs from stone rhino
Patched Stone Rhino Bundle
2.0
Added Colo Tank Pack 2
-replaces old Long Tom
Added the Stone Rhino and Matar
1.9.1
Corrected Marauder Mod.json
1.9
Patched Warhammer Asset
Original Warhammer replaced by redux Assets
Patched Marauder Asset
Original Marauder replaced by redux Assets
Added the Arctic Wolf
Added the Night Gyr
Added the MASH vehicle
Added the Linebacker
Added the Viper
Added the Long Tom Carrier
Added the Longbow
Added the Marauder IIC
Some clean up
1.8
Patched the Stormcrow Assets
Added new Warhammer Assets
Added new Marauder Assets
Added Flashpoint Stock Photos
1.7
Added the Gargoyle
1.6.2
Patched Raven Bundle
Patched Valkyrie Bundle
Patched Vapor Eagle Bundle
1.6.1
Patched Roughneck Bundle
Added JK's UM-R50
1.6
Added the LoaderKing
Added the VaporEagle
Added the Valkyrie Kitbash
1.5
Added the Roughneck
1.4
Patched Javelin - Improved textures
Patched Kitfox - Improved Textures
Patched Huntsman - Improved Performance
1.3
Added the Valiant
1.2
Patched Huntsman Bundle
1.1
Added Tank pack1 by Colobos
Tweak to image and logo to save resources
1.0
Public release
Credits:
SolahmaJoe - Hangar of The Dispossessed:
Warhammer - discontinued
Marauder - discontinued
Phoenix Hawk - discontinued
Charger
Hunchback IIC
Wasp
Stinger
Valkyrie
GentlePayload:
ArcticCheetah
Bushwacker
Blood Asp
Ebon Jaguar
Hellbringer
Kodiak
MadCat MKII
Mad Dog
Nova
Stormcrow
NovaCat
Warhawk
Executionier
Incubus
Adder
Cougar
ShadowCat
Viper
Hauptmann
Bloodydoves:
Annihilator - discontinued
Archer - discontinued
Assassin - discontinued
Fafnir
Flea - discontinued
Rifleman - discontinued
Uziel
Hellspawn
Thanatos
Nightstar
Champion
Roughneck
Loaderking
Osiris
Longbow
Corsair
Marauder II
Juggernaut
Colobos:
Hatamoto-Chi
Mauler
Wolfhound
Raven - replaced by urban warfare
Kit Fox
Vulcan
Javelin - replaced by urban warfare
Summoner
Sunspider
Hellfire
Lupus
Supernova
Missile Carriers
Ice Ferret
Dire Wolf
Union DropShip
Huntsman
Tank pack 1
Mars Assault Tank
Gargoyle
Marauder Redux
Night Gyr
Arctic Wolf
Linebacker
Long Tom
Marauder IIC
Tank Pack 2
Stone Rhino
Black Lanner
Mist Lynx
Piranha
Shanky
Red Reaper
GroovyCat
TurretPack
Elemental
Kanazuchi
Orion IIC
Hemt salvage trucks - discontinued
Mad Cat
K9 UrbanMech
UrbieTurrets
Community Urbie
Rifleman IIC
LandAirMech's
Warhammer IIC
Dervish
Xenorauder
OmniHammer - discontinued
Bolla
Mongoose
VTOL Pack
RT Corsair
B4CKF1SH:
Timber Wolf - superceded by Mad Cat bundle
Warhammer Redux
LtShade:
Valiant
Huron Warrior
Bombard
Lament
Avatar
Templar
Talos
Clint
Emperor
Helepolis
Firebee
Valkyrie II
B4CKF1SH&Colobos:
Vapor Eagle - discontinued
Valkyrie Kitbash - discontinued
Warhammer Redux - discontinued
JustinKase:
Urbanmech UM-R50
Flashpoint Stock Photos
Packratfix
B4CKF1SH&Colobos&JustinKase:
MASH
Colobos&GentlePayload
BlackBeard
LtShade&GentlePayload&Bloodydoves:
Mackie